HEAL California thanks Don McCanne, MD, Senior Health Policy Fellow with Physicians for a National Health Program for granting us permission to repost his Quote of the Day from Sep 16, 2016 .
A family physician in San Clemente, Dr. McCanne has written extensively on single payer (which he also calls "Universal Medicare") and patient-oriented health care. In this commentary, Dr. McCanne explains why the proposed "Public Option" is just another dead-end when it comes to winning efficient, affordable, accessible health care.
===
Background:
On September 15, 2016, Oregon's Senator Jeff Merkley and Senators Charles E. Schumer (D-NY), Patty Murray (D-WA), Dick Durbin (D-IL) and Bernie Sanders (I-VT), along with 22 of their colleagues, introduced a Senate resolution calling for a public option in the health insurance market.
Commentary: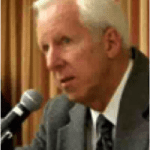 This week an intensive campaign is being initiated in support of a "public option" – offering the choice of a public, nonprofit insurance plan which competes with private health plans. Our enthusiasm should be tempered.
Following are a couple of points to keep in mind, especially when you hear promises that the public option is a giant step towards single payer:
*  A public option will be only one more player in our costly, fragmented system of funding health care. It alone will bring us none of the important features of a single payer system such as efficiency, equity, systemic cost savings, and universality. The profoundly wasteful administrative complexity will remain.
*  Previous efforts by Congress, heavily influenced by the insurance industry, to design a public option led to a highly flawed model that would prevent the "unfair" competitive advantage that a government program would otherwise have over the private insurance industry. This same insurance industry influence is precisely why the co-op models authorized by ACA are now failing. And there is absolutely no reason to believe that the insurance industry might change its tune now.
*  The public option has been characterized as a Medicare buy-in. But Medicare is an equitably funded social insurance program covering everyone who is eligible, whereas the public option would be just another individual plan in a market of private plans, likely with higher premiums because of adverse selection.
*  If a public option were to be enacted some believe that it would be only a matter of time before everyone would want in once it demonstrates its superiority, and then we would have a de facto single payer system. You need look only at the experience with the conspiracy between Congress and the private insurance industry in the establishment of the private Medicare Advantage plans that compete with traditional Medicare. Congress has given the private plans an unfair advantage so Medicare beneficiaries are moving from the public program to the private plans in ever greater numbers – the exact opposite of what the public option supporters visualize.
*  The Affordable Care Act drew support of much of the progressive community as it seemed to them to be the only politically feasible approach at the time. Thus the clamor for comprehensive reform died down. We are hearing again that single payer is not feasible, but the public option is. When the public option is enacted, it will be mislabeled as single payer, and then it will be exposed for the miserable failure that it will be because it was designed by the private insurance industry to fail (like the co-ops). The single payer concept will have been tarnished, and it could be decades before our nation would recover and be ready for reform that really works. In the meantime, millions would have gone broke, suffered, and died merely because we didn't think single payer was feasible.
Many look to Jacob Hacker for inspiration on enacting and implementing a public option. But he has identified the greatest barrier to moving forward. In a recent Vox article, he wrote, "Private plans lobbied aggressively against the public option in 2009 on the grounds that it would amount to unfair competition. But insurers don't want a level playing field; they want the field tilted in their favor."
Now see if you can find a Congress that doesn't tilt the field in favor of the private insurers. Not even on the horizon.
If you've had it with false solutions to our healthcare nightmare and want to help win real reform, sign up with HEAL California! Join us on Twitter and Facebook for new perspectives on problems and solutions. Together we will win!